5-year replacement warranty.

Long-life energy-saving LED technology.

Complete system installed witflex and plug; can be used with Building Management System.

Low Glare (UGR=19) option while providing 400 lumens on the workstation (dependant on configuration).

Anodised and powder-coated aluminium extrusion body, steel mounting clips.

Easy Installation.
Gridlux has been engineered to take seismic load, (similar to CBI cross tees) and is therefore ideal to be used as part of a seismic suspended ceiling design.
This is a perfect acoustic solution; removing light panels in a ceiling results in more absorption across the ceiling surface.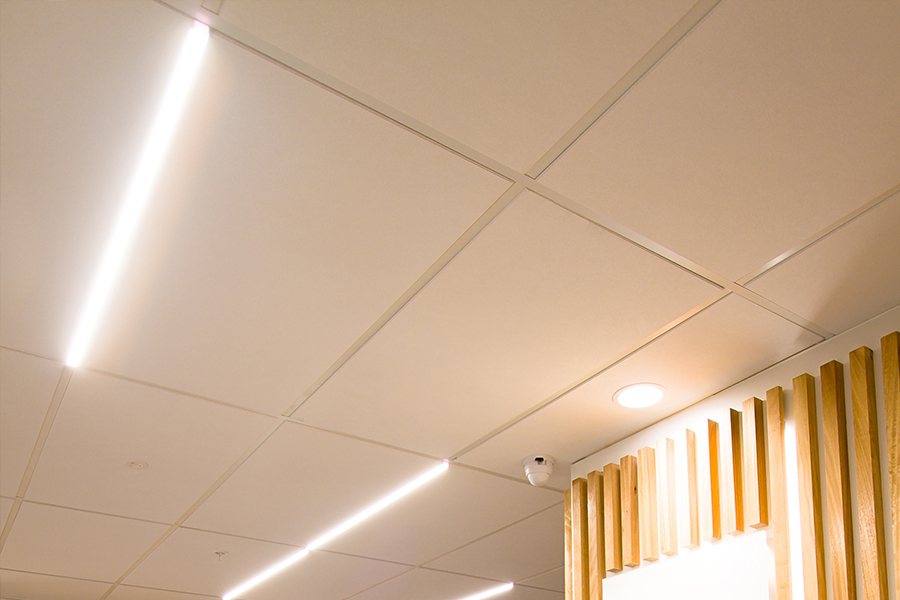 Suitable for cafes, restaurants, offices, boardrooms, classrooms, and as a retrofit option.